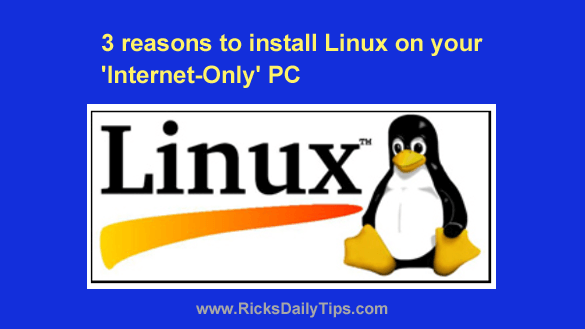 Note: The links in this post are affiliate links.
Do you have a laptop or desktop PC that you use exclusively for visiting websites, checking Gmail, Facebooking, watching YouTube videos or most any other Internet-based activity?
If the answer to the above question is yes, did you know that you would almost certainly enjoy a better user experience by running Linux on your PC instead of Windows?
Well, it's true, and here are the reasons why:  [Read more…]