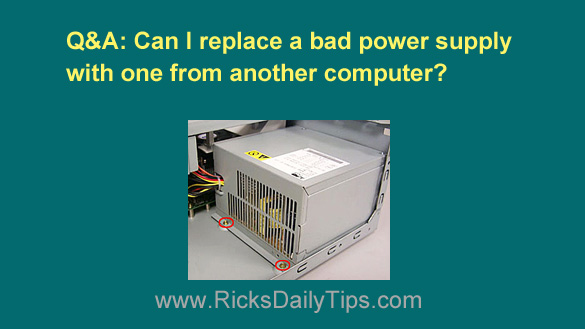 Note: The links in this post are affiliate links.
Question from Larry G:.  Rick, I have a two Gateway Desktop computers, neither of which are operational.
One has a bad motherboard and the other has a bad power supply.
Can I replace the bad power supply with the one in the computer that has the bad motherboard? If I can I won't have to go buy one.
The power supplies look exactly the same and have the same cables and connectors, but the working power supply is rated at 400 watts and the bad one is only 350 watts.
I read your post about replacing Windows with Linux and I'd really like to get one of these machines working so I can install Linux Mint on it.
What I need to know is will replacing a power supply with a more powerful one damage a computer?
Rick's answer:   [Read more…]