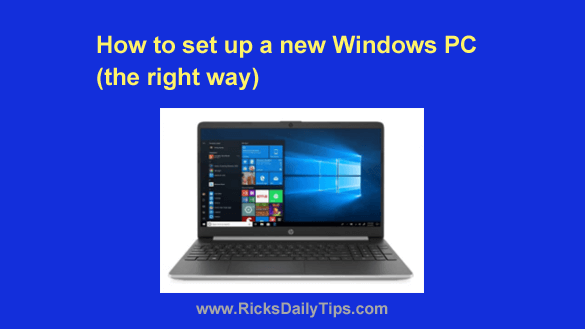 Note: The links in this post are affiliate links.
Buying a new computer
is exciting, but setting it up once you get it home can be a real pain.
And if you don't set it up correctly, you can open yourself up to having some real problems down the road.
I've been setting up new PCs for close to three decades, and during that time I've developed a simple step-by-step procedure that'll have you up and running with your new computer as quickly a possible while avoiding the mistakes that come back to haunt so many others.  [Read more…]