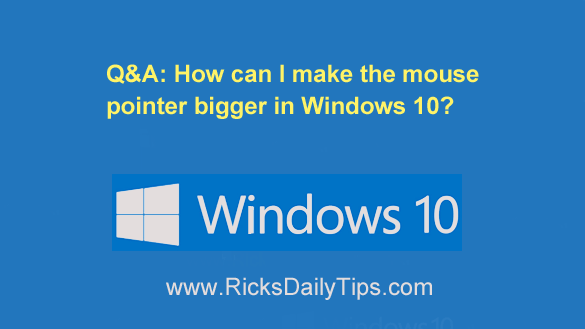 Question from Eleanor G.:  My eyesight isn't what it used to be Rick, and now that I have a new computer with Windows 10 I sometimes have trouble seeing the mouse pointer.
Years ago my daughter helped me increase the size of the mouse pointer on my old Windows 7 PC, but she's no longer here to help me do it for Windows 10.
Can you tell me how to do it?
Thanks in advance for your help!
Rick's answer:   [Read more…]