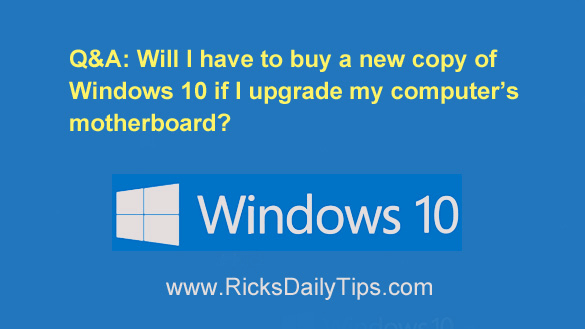 Question from Paul:  I have a custom built gaming PC that I bought in January 2014. It came with Windows 8.1 on it.
I then updated the machine to Windows 10 while Microsoft was allowing the upgrade for free.
Now I'd like to upgrade the machine itself by installing a new, more powerful motherboard.
My question is will I be able to reinstall Windows 10 and have it activate after replacing the motherboard?  [Read more…]