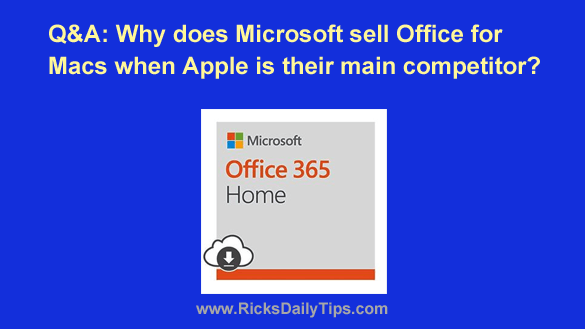 Note: The links in this post are affiliate links.
Question from Claude:  I was looking at the various options for buying Microsoft Office on Amazon the other day and I saw they're selling Microsoft Office that runs on Macs.
That really surprised me since Microsoft and Apple are direct competitors of each other.
Why do they make a Mac version of Office when that obviously encourages people who would buy a Windows computer to run MS Office on to buy a Mac instead?  [Read more…]