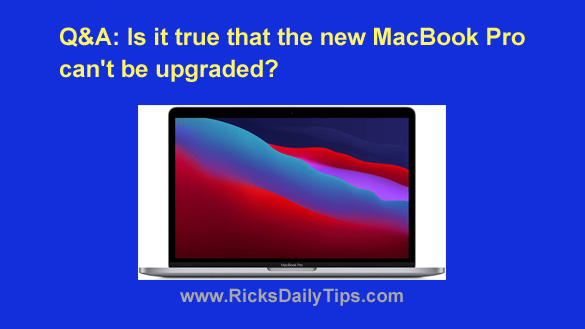 Question from Damon G:  My old MacBook Pro has been in dire need of being replaced for some time now so I've really been looking forward to the release of the newest model.
The thing is I've heard that the new MacBook Pro won't be upgradeable. Is that really the case?
I love my Apple devices but I'm not too keen on laying out buku dollars for a machine that can never be upgraded when the times comes that it needs it (and it always does).
Rick's answer:  [Read more…]