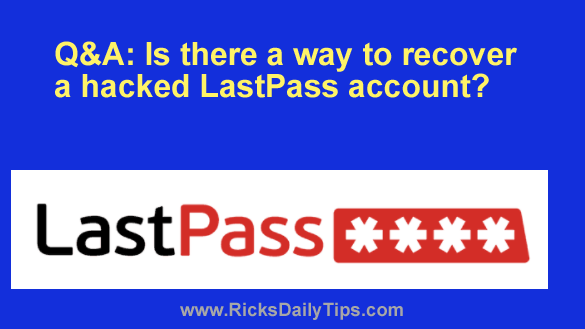 Question from Louise:  I'm in serious trouble Rick, and I need your help ASAP.
Almost two weeks ago I heard my brother was in a car wreck and he wasn't expected to live.
I grabbed a few things and threw them in a suitcase and flew out to Utah to try to see him before he passed away.
I didn't make it in time to see him but I spent 5 days out there with my family and came back home the day after the funeral.
When I got home I saw that my house had been broken into and ransacked. They took almost everything of value including both of my computers and my iPad.
Can you help me with a serious problem I'm having with LastPass?  [Read more…]