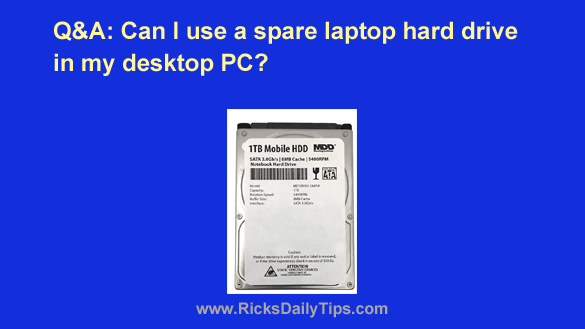 Note: The links in this post are affiliate links.
Question from Marcel:  I accidentally sat on my laptop and broke the screen and who knows what else inside (it doesn't do anything when I turn it on).
I removed the 1TB hard drive from the damaged laptop and it appears to be ok. Well, at least it doesn't appear to be bent or broken in any way.
Can I install this hard drive from the laptop in my desktop computer to give me an additional 1TB of storage?