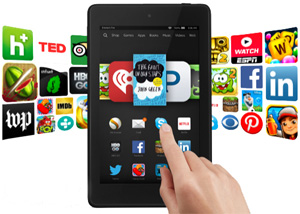 A while back I tested and reviewed the Kindle Fire HDX from Amazon, and to put it mildly I was very impressed.
That being said, I must say that when Amazon announced the release of the Kindle Fire HD 6 (#ad) at such a fantastic price, I was more than a little skeptical.
But as it turns out, I shouldn't have been.
While putting the Kindle Fire HD 6 through its paces, it quickly became evident that this was far from just another bottom-dollar junk tablet.  [Read more…]