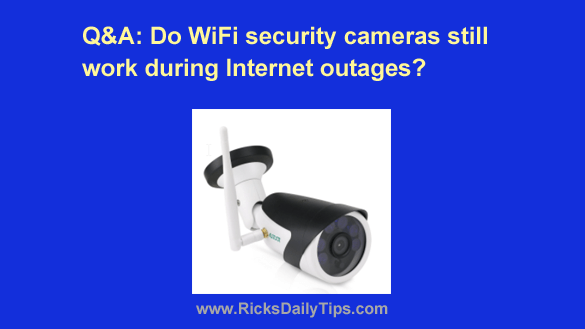 Note: The links in this post are affiliate links.
Question from Carl:  I'm thinking about hiring someone to install some WiFi security cameras around my house.
The way I understand it they'll communicate with my PC via my router's WiFi connection.
What I'd like to know is will the cameras still work when my Charter Internet is down?