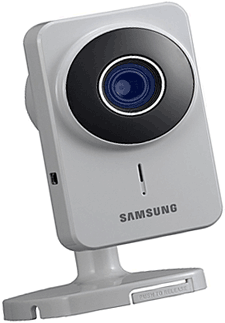 Question from Carl B.:  I'm thinking about hiring someone to install some Wi-Fi security cameras around my house. The way I understand it they'll communicate with my PC via my router's Wi-Fi connection.
What I'd like to know is will the cameras still work when my Charter Internet is down? It doesn't go down very often, but when it does it's sometimes a week or more before they get it back online.
Also, if I decide to go ahead and have them installed, will I need to hire a security company to do it or will a regular handyman be able to handle the job?
Thanks in advance for your help. I've been reading your blog for a good while and I trust your advice.
Rick's answer:  Carl, your Wi-Fi security cameras will work just fine on your local wireless network even without a working Internet connection.
As long as your wireless router is turned on and the Wi-Fi signal is enabled, you'll still be able to monitor your cameras from a local computer or mobile device that has an active Wi-Fi connection to your router.
That being said, you won't be able to monitor the cameras via the Internet from a remote computer or mobile device unless your Internet connection is up and running properly. This is a very nice feature that sure comes in handy when you're on the road, but if you don't travel very much it shouldn't really be a consideration.
Bottom line:  My advice is to go ahead and install the cameras. And by the way, you can probably install them yourself instead of hiring a pro to do it for you.
There are no cables to run, and the step-by-step instructions that come with most of the wireless cameras that are on the market today
are very easy to understand and follow.
I hope this helps Carl. Good luck!
Bonus tip: I recently wrote a review of the SimpliSafe Wireless Home Security System. Click here to check it out.
Note: The links in this post are affiliate links.
---
Do you have a tech question of your own for Rick? Click here and send it in!
If you think your friends would like this post, I'd love you to share it! Thanks a bunch!