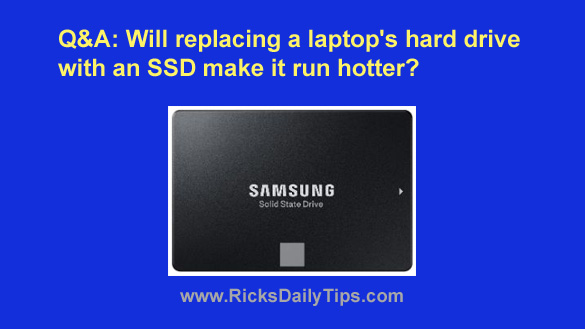 Note: The links in this post are affiliate links.
Question from Michael:  I have a Toshiba laptop that runs a bit on the hot side. It always has, ever since I first took it out of the box.
I guess it's just a "hot" computer because the fan runs as it should and there are no air obstructions that I can find.
I'd love to replace the existing 500 GB hard drive with a 1TB SSD, but I'm afraid it will cause the laptop to overheat. Do you think there's a chance that it might?
Rick's answer:   [Read more…]