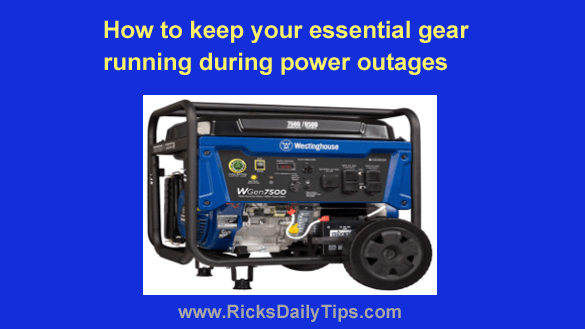 Note: The links in this post are affiliate links.
If you happen to live in an area that gets hit with frequent power outages, it pays to be prepared just in case the electricity goes off for hours, or even days at a time.
In my opinion, the best way to be prepared for an extended power outage is to have a portable generator
at the ready.
Portable generators used to be quite expensive, but these days their prices are quite reasonable.
In fact, you can buy a small generator capable of powering a few lights, a television set, your various gadgets and a small appliance or two for less than $200.
[Read more…]