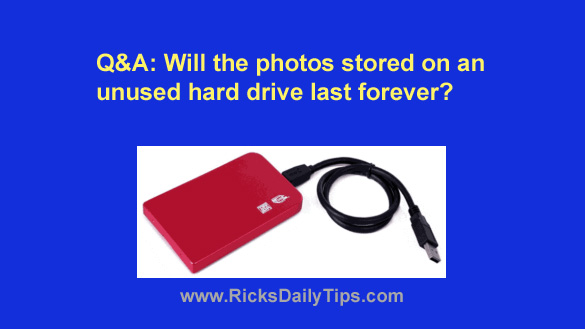 Note: The links in this post are affiliate links.
Question from Stella:  I have thousands of family pictures that I've copied onto an external hard drive, which I keep locked up in a fireproof lock box.
My question is will those pictures last forever or is their lifetime limited in any way?