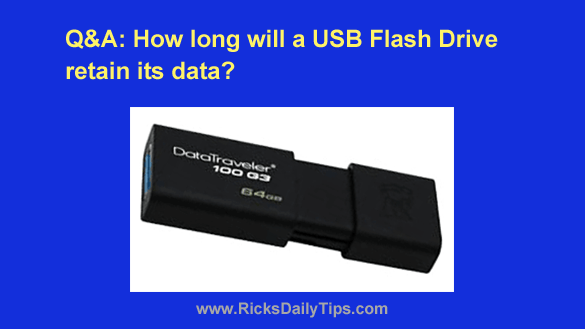 Question from Shaina:  I have a USB flash drive with several hundred photos on it that I scanned during a recent visit to my grandmother's house.
These are precious family pictures that will be difficult to replace if something were to happen to them.
I really don't want to lose these photos and I was wondering how long I can count on the drive retaining them if I lock it up in my little fireproof safe?
Rick's Answer:  [Read more…]