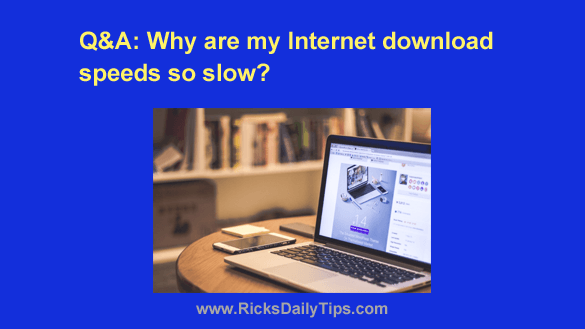 Question from Kellie:  I have Comcast Internet and the plan I'm on is for 200 Mbps download speed.
I used SpeedTest.net to run several speed tests yesterday and again this morning. The fastest speed I got was around 65 Mbps.
I called Comcast this afternoon and they ran some kind of test from their end and said I was getting all the speed I'm paying for.
Is there something I'm doing wrong when I run the speed test or is Comcast just blowing me off?  [Read more…]