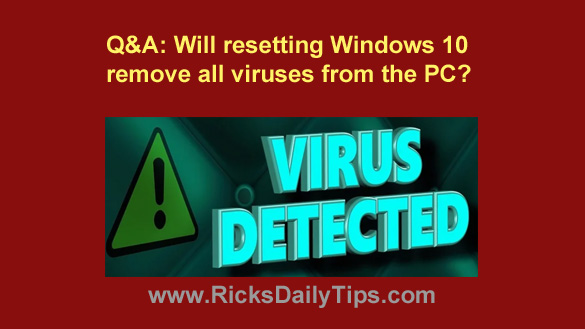 Question from Kim Y.:  I have a 2 year old Acer laptop that's running Windows 10.
It appears that it's infected with viruses because it acts weird all the time and it runs really slow.
Also, my Norton software keeps finding two viruses that it can't remove and I don't know what to do next.
I've heard that resetting Windows 10 will remove all the viruses from the system. Is that true or do you think I should just break down and buy a new laptop?
If you think I can just do the reset can you tell me how do to it?
Rick's answer:   [Read more…]