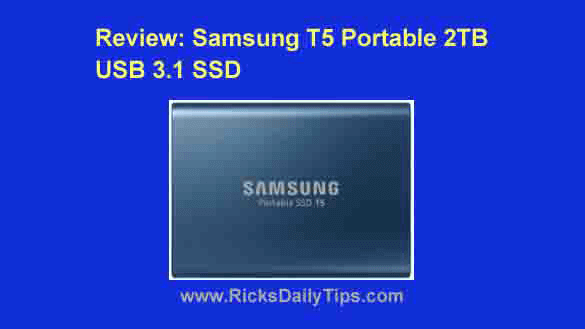 By now you probably know that adding a solid state drive (SSD) to most any computer will make it run a lot faster.
But did you know SSDs are now available as external USB drives?
An external USB 3.1 SSD basically offers the convenience of a USB flash drive along with the speed and storage capacity of an internal solid state drive!
I recently had the opportunity to check out the Samsung T5 Portable 2TB USB 3.1 SSD, and I immediately fell in love with it! [Read more…]