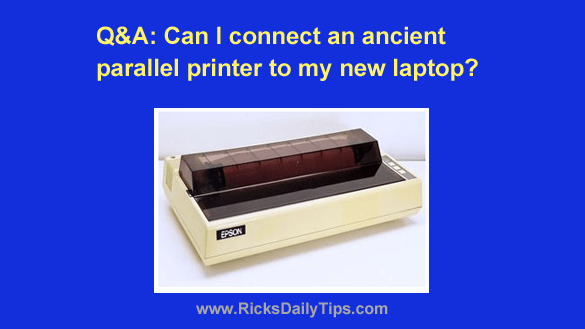 Note: The links in this post are affiliate links.
Question from Keith: I went to an estate sale the other day and they had an old Epson MX-100 printer they were going to auction off.
Due mainly to nostalgia (my very first printer was an MX-100) I bid on it and ended up buying it.
I didn't really expect it to work since it's so old but when I plugged it in it ran the self test just fine.
Now I could use some help if you don't mind. [Read more…]