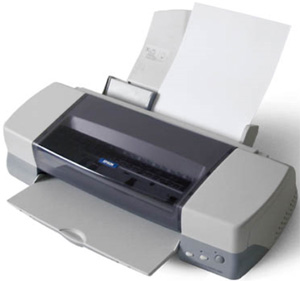 Question from Denise P.: Rick, I moved a while back and ended up losing the CD for my Epson Stylus Photo 1280 printer. This is one of the many reasons why I hate moving so much!!
Anyway, now I need the disc to install the printer driver on my new laptop. I can probably order a replacement CD but I need the printer ASAP.
Is there a driver site where I can just download the driver? I don't mind paying. I just need the driver right away. Thanks!
Rick's answer:  Hi Denise. I know what you mean about moving. I'm not all that crazy about it either.
To answer your question, the good news is you can download the driver for your Stylus Photo 1280 printer for free directly from the Epson website. Just visit this page and click on Drivers and Downloads.
FYI, you can download the latest driver for almost any piece of computer hardware from the support section of the manufacturer's website. It might take a bit of digging and "drilling down" to find the right driver, but it's usually there.
I hope this helps Denise. Good luck!
---
Do you have a tech question of your own for Rick? Click here and send it in!