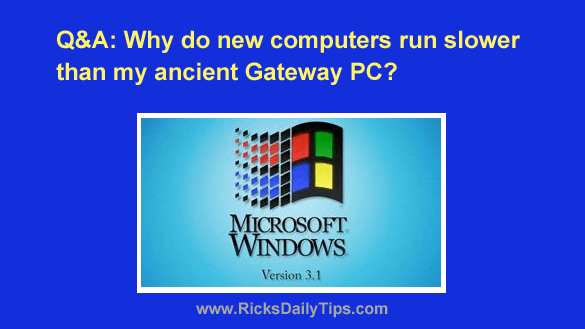 Question from Larry:  I was digging through some junk in my basement and found my old 1990s era Gateway computer with Windows 3.1 on it.
Just out of curiosity I hooked it up and was surprised to see it come on and boot up.
I spent several minutes just fooling around with it and I noticed how fast it was running.
I have a four month old Dell laptop that has an Intel i5 CPU and 8GB of RAM but it seems to run a lot slower than that 20+ year old Gateway.
Why would a modern computer with supposedly much better hardware run slower than a PC that's over 20 years old? [Read more…]