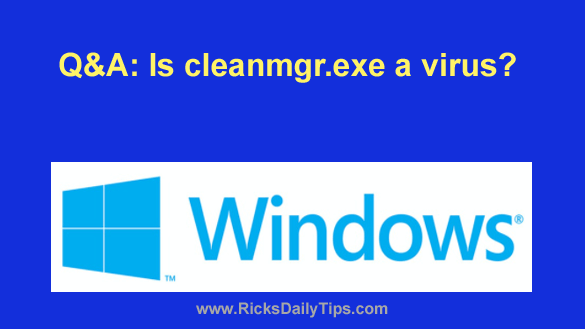 Question from Melinda:  I have a question about my Acer Windows laptop, Rick.
Yesterday morning I asked a friend on Facebook a computer question and his reply was that I need to run a file called cleanmgr.exe.
I'm a little leery about running .exe files because I remember reading that they can be dangerous.
Here's my question: Is cleanmgr.exe a virus or is it safe for me to run? And if it's safe, do you think I should run it?  [Read more…]