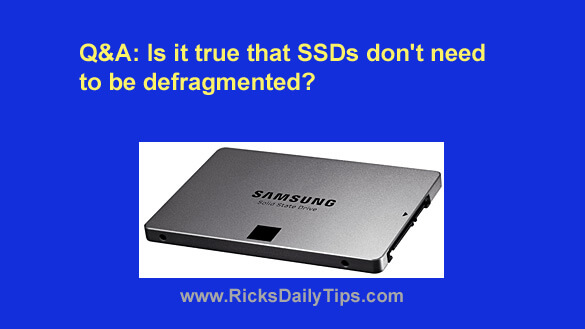 Question from Roger:  Rick, I followed your advice and replaced the hard drive in my laptop with a solid state drive (SSD).
I'm absolutely blown away by how much faster the laptop boots up and how much faster my programs load.
I do have one question though. I read in another forum that SSDs don't get fragmented and they never need to be defragged. Is that true?
Rick's answer:   [Read more…]