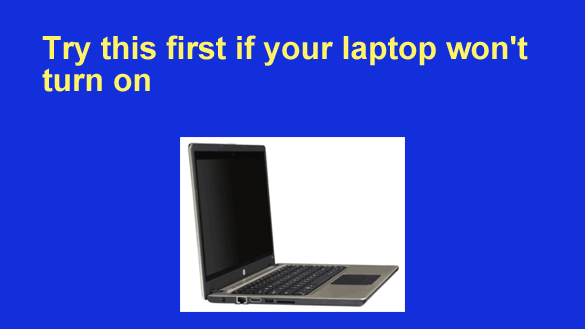 Note: The links in this post are affiliate links.
If you ever press the power button on your laptop and it fails to power up, there's a good chance that you won't need to replace it or pay for an expensive repair.
A "dead" laptop can be caused by several different issues, but one common cause is a simple transient power issue or some other transient glitch.
If you ever find yourself facing a laptop that won't turn on when you press the power button, try this before trying anything else:  [Read more…]