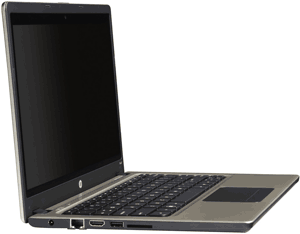 If you ever press the power button on your laptop and it fails to power up, there's a good chance that you won't need to replace it or pay for an expensive repair.
A "dead" laptop can be caused by several different issues, but one of the most common causes is a simple transient power issue.
If you ever find yourself facing a laptop that won't turn on when you press the power button, try this before trying anything else: 
1 – If the laptop's power brick is plugged into an electrical outlet, unplug it.
2 – Close the lid and turn the laptop over.
3 – Remove the battery.
4 – Turn the laptop back over and open the lid.
5 – Press the power button and hold it for about 30 seconds.
6 – Plug the power brick back into the electrical outlet.
7 – Press the power button and then release it (the way you always do when you turn the laptop on).
8 – If the laptop powers up normally, shut it back down and reinstall the battery and then try to power it up again.
At this point, if the laptop fails to power up with the battery installed, the battery is definitely bad and needs to be replaced.
If the laptop fails to power up at all you'll need to either have it checked out at a computer repair center or simply purchase a new laptop. (#ad)
If the laptop does power on with the battery installed, check to make sure it charges up to 100%. If it does, unplug the power brick. If the laptop shuts down immediately or it only runs for a few minutes, you need to replace the battery.
However, even if the battery appears to be working correctly, I recommend that you go ahead and replace it anyway if it's older than two years old.
If you determine that the battery indeed needs to be replaced, you can purchase one from your local computer store or online at Amazon. (#ad)
I prefer buying my replacement laptop batteries at Amazon because they make it so easy to choose a good one based upon the user reviews and star ratings.
Bonus tip #1: You don't need to spend big bucks for an official OEM replacement battery from the laptop's manufacturer. As I explain in this post, a quality third-party replacement battery will work just fine.
Bonus tip #2: Want to make sure you never miss one of my tips? Click here to join my Rick's Tech Tips Facebook Group!
---
If you found this post useful, would you mind helping me out by sharing it? Just click one of the handy social media sharing buttons below.