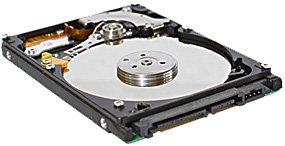 It happens to most everyone sooner or later. You turn on your PC and discover that it won't boot.
You hear a clunking sound from your hard drive and whisper "Oh, no!!!" after realizing that the drive has gone belly up on you.
All is not lost if you have a current backup that works. You can simply replace the bad drive with a new one and restore everything in short order.
But what if you don't have a backup? Or what if you have a backup but it has somehow become corrupted and you can't restore from it?
Well, that's when you have a choice to make.  [Read more…]