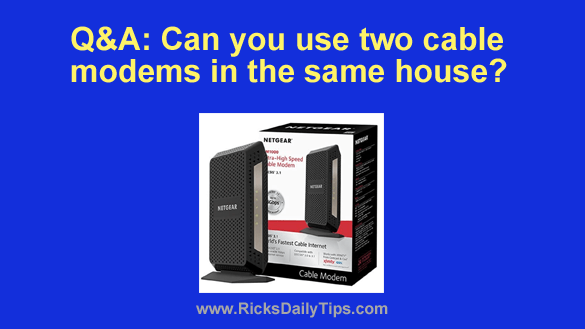 Question from Michael:  I've rented a room in a private home and I'll be moving in next week. I have a question about my options concerning Internet access.
The room I'm moving into is already wired for cable and they have Internet through Comcast/Xfinity, but the landlord won't let me use his Wi-Fi connection.
He said I'll have to have to sign up for an account with Comcast and get my own cable modem.
Which brings me to my question: Is that even possible to have two cable modems in the same house? [Read more…]