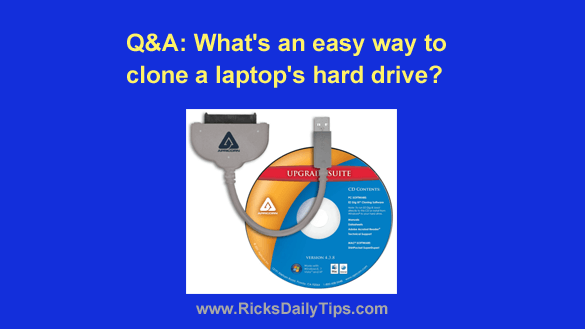 Note: The links in this post are affiliate links.
Question from Shelley V.:  Hi Rick. I bought a 1TB solid state drive (SSD) to replace the aging 500GB drive in my laptop.
I read your post about using Clonezilla to clone the contents of the old drive onto the new one, but I know from one of your other posts that I'll need to buy a SATA to USB adapter too.
That all seems like it would be too complicated for me. Is there a simpler way to do this?