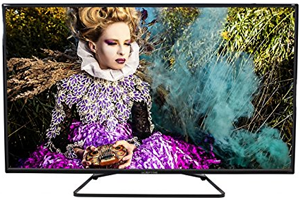 Question from Ari G.:  Hi Rick. I hope you can help me solve a problem I'm having with getting a new TV to work with my laptop.
I read Chad W's question about whether he could connect a TV to his laptop to use when he's watching Netflix. You said he could do it and I'd love to do the same thing.
I bought a brand new Sceptre U508CV-UMK 49″ 4K Ultra HD LED TV and plugged it into my Dell laptop's HDMI port.
The problem is the laptop won't boot up when the TV is connected to it. It just hangs on the POST screen and then shuts down after a few seconds.
I've tried using three different HDMI cables and it does the same thing with all of them. The other two laptops in our house boot up just fine with the TV attached and everything works perfectly.
Is there a setting on either the laptop or the TV that could be causing this problem? Or maybe this TV is simply incompatible with this laptop?
Rick's answer:   [Read more…]