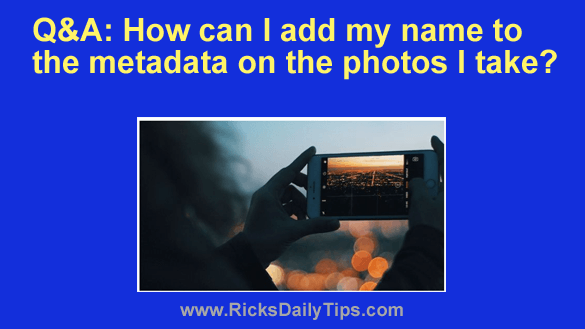 Question from Linda:  I have a quick photography question for you, Rick. I hope you don't mind.
I take lots of pictures with my phone and then transfer them to my computer.
When I right-click on a photo and look at the properties (metadata) it always displays the name of my phone but my name is nowhere on there as the photographer.
I've seen lots of photos other people have taken that have their name in the metadata as the"Author".
How can I add my name to the metadata on the photos I take? [Read more…]