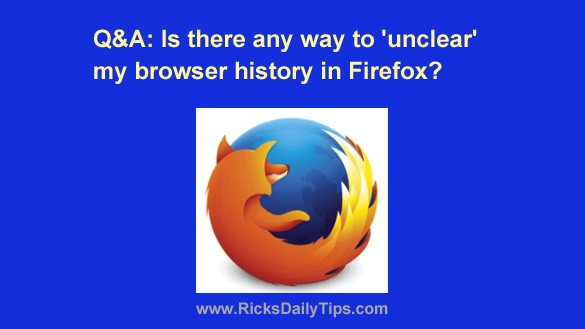 Question from Carol:  Rick, I'm really in a bind and I'm hoping you can help me.
My son was messing around in the settings in Firefox and he deleted my browser history, including the cookies that kept me logged into my most important accounts.
As you can probably guess, now I can't log in to my bank account or pretty much anything else because I've forgotten the passwords.
Do you know if there's a way to "unclear" the browser history in Firefox?