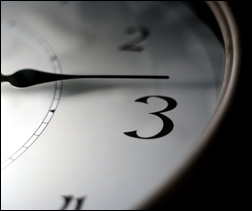 Important update: The browser extension mentioned in this post has been removed from the Chrome web store. It apparently morphed into malware so Google banned it. I have removed the links to it from the original post.
---
Have you ever tried to find a web page you've visited in the past by scanning your browser history? If so, you probably found the experience both difficult and frustrating.
Most browsers display your history items in a boring, confusing list that's hard to read and even harder to understand, but a fantastic Chrome extension called Better History makes finding the URL you're looking for a breeze!
Chrome already does a much better job at displaying your browser's history items than most other browsers, but the Better History extension takes that already enhanced usability to an entirely different level. 
Better History adds several enhancements to Chrome's "History" page, but the one I find most useful is the series of "Date" tabs displayed across the top of the window.
When you launch Better History's version of the History page the most recent data from the current day is displayed by default. You can then quickly display the items from any previous day by simply clicking the tab for that day.
No more endless scrolling while you try to find the day you're looking for!
Better History is a free Chrome extension that works amazingly well. It's extremely easy to use (simply click the icon) and it won't slow down your browsing experience at all.
If you'd like to give it a try for yourself, just follow the steps below:
1 – Visit this page with your Chrome browser.
2 – Click the Add to Chrome button. A box pop up asking you to confirm the extension's permissions.
3 – Click Add extension.
That's all there is to it. You should now see a new "clock" icon for the Better History extension in the upper-right corner of the window. Just click that icon and Chrome will open a new tab displaying your history items in a clean, easy-to-read tabbed format.
Bonus tip: Read this post to learn how to quickly clear your browser history in any major web browser (it only takes a few seconds).
---
If you think your friends would like this post, I'd love you to share it! Thanks a bunch!