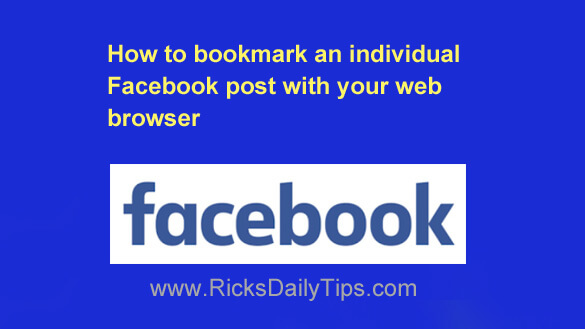 In a previous post I explained how to link to an individual Facebook post.
Since then I've seen several of my friends say they are "sharing" a post so they can find it on their Timeline at a later date.
Sharing a good post is great because it lets your friends enjoy the posts that you like or find useful (I LOVE it when folks share my tips and photos with their friends), but it can still be time-consuming going back through your Timeline trying to find a post from days, weeks or months past.
A better way to "save" a post that you'd like to find later is to simply bookmark it the same way you bookmark web pages. That way finding a specific post later is as easy as clicking the link on your "Favorites" list.