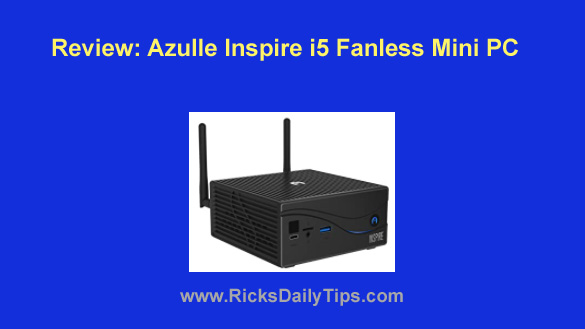 Note: The links in this post are affiliate links.
As you probably know, every generation of technological innovations packs more power into ever smaller packages.
One prime example is the wide array of mini-PCs that recently began to flood the computer market.
I love testing and reviewing these machines so I was pleased when I recently received an Azulle Inspire i5 Fanless Mini PC for review.
After all was said and done I came away quite impressed. [Read more…]