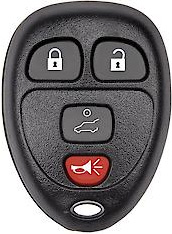 Question from Elizabeth D.:  Hi Rick. This isn't really a tech question but it does involve the Internet so I hope you can help me.
The little plastic loop that holds the keyless remote onto my key ring broke off and now I have to carry it in my purse. The remote still works just fine, but not having it on my key ring is driving me batty since finding ANYTHING in my purse in a hurry is virtually impossible!
The problem is the dealer wants $160 for a new keyless remote for a 2006 Malibu!
Do you know of a website where I might be able to find one for less money (hopefully a LOT less)? Thanks so much for your help!
Rick's answer:  [Read more…]