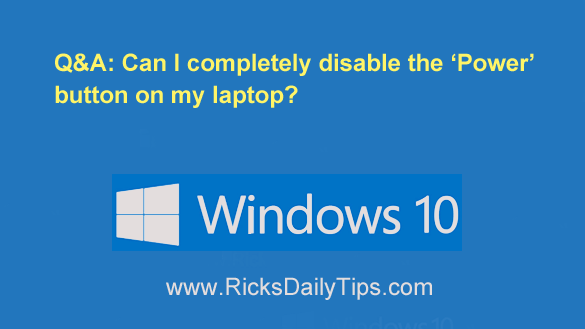 Question from Eric:  I received a hand-me-down ASUS Zenbook UX305 with Window 10 from my daughter.
I like it a lot but there's one thing about it that drives me nuts.
The Power button on this laptop is located on the keyboard and it looks just like a regular key. Just about every time I start typing I hit the Power button by mistake and it shuts the machine down.
No matter how hard I try to remember not to touch the Power button, I end up doing it anyway.
I know how to shut the computer down with the mouse so I don't really need to use the Power button at all once the laptop has booted into Windows. Is there any way to disable it?
Rick's answer:   [Read more…]