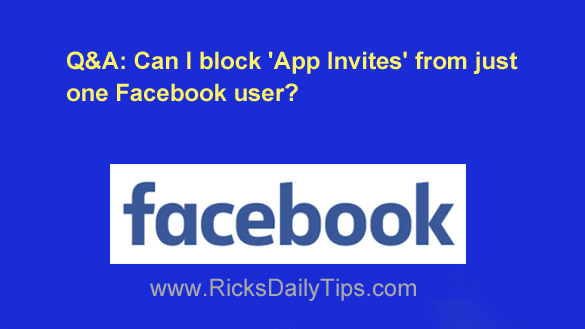 Question from Gene:  Rick, is there any way to block app invites from just one friend on Facebook while still allowing other people to send them to me?
I read your post explaining how to block ALL app and game requests on Facebook, but I don't want to do that.
I just want to block the app requests from one specific person. She's driving me nuts trying to get me to use an app that I really don't want to use.
I don't want to block her completely or unfriend her. All I want to do is block her stupid app requests.
Rick's answer:  [Read more…]