Note: The links in this post are affiliate links.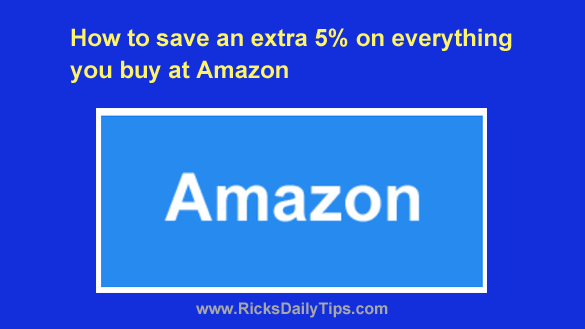 It's no secret that Amazon provides one of the best shopping experiences you'll ever find if you shop online.
Well, there are plenty of little-known tricks that can make your shopping experience at Amazon even better, and I'm going to tell you about one of them right now.
Did you know there's an easy way to get 5% cash back on everything you buy on Amazon? And this is in addition to the already low prices you'll pay for your items in the first place!
Well, it's true, and it couldn't be easier. All you have to do is pay for your Amazon purchases with the free Amazon Prime Visa Card.
But the savings don't stop with the 5% cash back you'll earn while shopping at Amazon! [Read more…]