Note: The links in this post are affiliate links.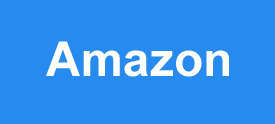 It's no secret that Amazon provides one of the best shopping experiences you'll ever find if you shop online.
Well, there are plenty of little-known tricks that can make your shopping experience at Amazon even better, and I'm going to tell you about one of them right now.
Did you know there's an easy way to get 3% cash back on everything you buy on Amazon? And this is in addition to the already low prices you'll pay for your items in the first place!
Well, it's true, and it couldn't be easier. All you have to do is pay for your Amazon purchases with the free Amazon Rewards Visa Signature Card.
But the savings don't stop with the 3% cash back you'll earn while shopping at Amazon! 
You'll also get 2% cash back on your purchases at gas stations, restaurants and drug stores! And to top it all off, you'll receive 1% cash back on all of your other purchases. Yes, that's right – ALL of them, regardless of where you shop.
To sum up the savings, you'll receive up to 3% cash back on EVERYTHING you buy with this card.
And the best part is you won't have to jump through hoops to collect your savings. Simply pay for your purchases with your Amazon Rewards Visa Card and the cash back savings are automatic.
You'll pay no fees whatsoever to own or make purchases with this card, regardless of what you buy or where you buy it.
There is no annual fee for owning the card. There is no application fee. And you'll pay ZERO interest if you pay your balance in full every month.
Pretty neat, huh?
Bottom line: If you want to earn up to 3% cash back on everything you buy, I recommend applying for your Amazon Rewards Visa Card right now.
Approval takes just seconds, and a $50 Amazon Gift Card will be added to your account the moment you're approved for the Visa card. You'll be able to spend that $50 immediately on anything that Amazon sells!
Click here to read more about the Amazon Rewards Visa Signature Card at Amazon.
Bonus tip: Want to make sure you never miss one of my tips? Click here to join my Rick's Tech Tips Facebook Group!
If Facebook isn't your cup of tea, I invite you to sign up for my Rick's Daily Tips Daily Update Newsletter.
---
Want to ask Rick a tech question? Click here and send it in!
If you found this post useful, would you mind helping me out by sharing it? Just click one of the handy social media sharing buttons below.