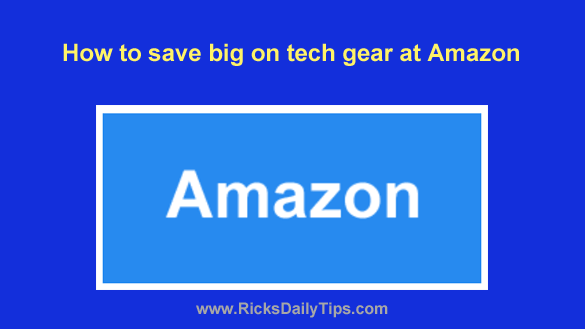 'Note: The links in this post are affiliate links.
Regular readers of this blog know that Amazon always has some great deals on computers and accessories, and I try to highlight as many of them here as I possibly can.
But did you know there's an easy way to get huge discounts on laptops, tablets and other tech gear every single day? What's more, you won't have to go searching for them.