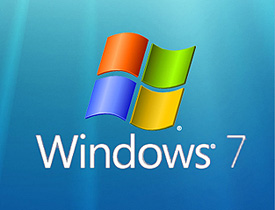 Question from Beverly:  My friend is trying to help me troubleshoot a problem with my laptop. He told me to type Systeminfo into the Windows 7 "Search" box and send him the "BIOS version" listed there.
I tried that several times, but the window closes immediately after it opens. He says it works fine on his computer. What am I doing wrong?
Rick's answer:  Beverly, you're having this problem because you can't run a command line utility such as Systeminfo from the "Search" box. You'll need to run it from a command prompt instead. Here's how: 
1 – Click the Start orb.
2 – Type cmd into the "Search" box, then click cmd.exe (at the top of the search results).
3 – Type systeminfo at the command prompt, then press the Enter key. You should see the BIOS version listed somewhere in the list that's displayed.
The Systeminfo command provides some very basic information about your system's configuration, but if you're interested in learning a lot more about your hardware and software you can download a free utility called Speccy.
---
Do you have a tech question of your own for Rick? Click here and send it in!
Need expert computer help? Click here to read about the services that I provide.