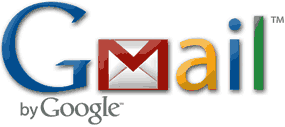 Google is currently in the process of rolling out a new feature that lets any Google+ user who follows you send you emails via Gmail – even if you aren't following them back. In fact, they don't even need to know your email address!
Some folks might be fine with it, but I really don't much care for the possibility of getting emails from people that I don't even know. If you don't either, you can easily turn it off and keep your inbox off-limits to your Google+ followers. Here's how: 
1 – Log in to your Gmail account.
2 – Click the "gear" shaped Settings icon in the upper right-hand corner of the window.
3 – Click Settings.
4 – With the "General" tab selected, scroll down until you see "Email via Google+" and change the setting for "Who can email you via your Google+ profile?" to No one.
5 – Scroll all the way to the bottom of the page and click Save Changes.
From now on your Google+ followers won't be able to email you without knowing your email address.
---
Do you have a tech question of your own for Rick? Click here and send it in!
Need expert computer help? Click here to read about the services that I provide.