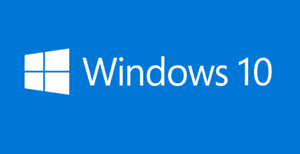 Question from Paula:  My computer is a Dell desktop running Windows 10 and I'm having an irritating problem with it.
I have a folder that I've been using for months and all of a sudden it gets stuck when I try to open it. It just freezes up for a while and displays the message "Working on it…".
If I wait long enough the folder will eventually open and I can use it like I always have, but it seems to take longer and longer every day. It took well over a minute to open a little while ago.
How can I stop this folder from freezing up on me? All the other folders on my computer open just fine.
Rick's answer:  Hi Paula. This is an irritating issue for sure, and you're not the only person who's experiencing it. I get some variation of this question on a regular basis.
The "freeze" you're referring to is due to Windows' apparent inability to quickly determine what types of files are stored in the folder so it can know how to best display them. So your machine just sits there and tries to figure it out until it either does or simply gives up.
Luckily there's an easy fix that usually works in cases like yours. Just follow the steps below to give it a try:
1 – With the problem folder open, right-click on a blank space inside the folder window and select Customize this folder.
2 – Click the Down Arrow in the gray box and select General items from the drop-down menu.
3 – Check the box beside Also apply this template to all subfolders.
4 – Click Apply, then click OK.
That's all there is to it. With any luck the problem folder should open just fine now. If not, let me know and I'll tell you what to try next.
Update from Paula:  It worked. Thanks for your help.
Bonus tip #1: If you'd like to learn more about Windows 10 I recommend that you get yourself a copy of a great book entitled Windows 10 for Dummies. It's one of the best resources you can buy for learning the ins-and-outs of Windows 10.
Bonus tip #2: Want to make sure you never miss one of my tips? Click here to join my Rick's Tech Tips Facebook Group!
---
Want to ask Rick a tech question? Click here and send it in!
If you found this post useful, would you mind helping me out by sharing it? Just click one of the handy social media sharing buttons below.