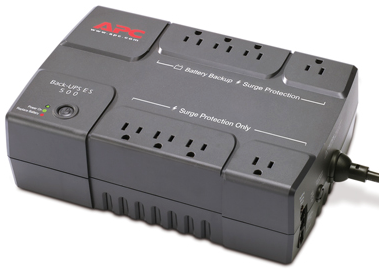 The motherboard in every Windows PC is equipped with firmware code that the CPU uses to initialize the computer's hardware components and prepare the machine to boot up into Windows.
Depending on the age and model of your PC, this firmware is typically referred to as either the BIOS or the UEFI.
In a nutshell, the firmware in older PCs is referred to as the BIOS while newer computers have a UEFI Control Panel.
Just keep in mind that regardless of what the manufacturer of your particular motherboard calls it, the onboard firmware performs the same basic "bootstrap" tasks.
Manufacturers occasionally release firmware updates for their motherboards in order to fix bugs, optimize hardware performance and add new features.
Personally, I don't recommend installing BIOS/UEFI updates unless they are absolutely necessary, for the following reasons: 
1 – Most computers will work just fine throughout their lifetimes running on the same firmware they were shipped with, so there's a good chance that your PC might never really need to have its firmware updated even if one or more updates are available.
2 – If something goes wrong during a firmware update or if the update itself has a bug, it can permanently brick your PC.
The above being said, there are times when updating your motherboard's BIOS/UEFI firmware can provide some very real and substantial benefits. If you ever do decide to update your PC's firmware, I have a couple of important tips for you:
1 – Either pay a qualified PC technician to update the firmware for you or follow the manufacturer's directions to the letter if you decide to do it yourself.
2 – ALWAYS plug your machine into a battery backup device before initiating a BIOS/UEFI firmware update. And yes, I recommend that even if your computer is a laptop.
I simply cannot stress this point strongly enough. You'd be surprised how often I receive a frantic request for help from someone who accidentally bricked their computer's motherboard because the power went off in the middle of a firmware update.
The firmware on most modern motherboards can be easily restored if something goes wrong during the update process, but there's no guarantee that yours is one of them.
Bottom line: While sometimes necessary, updating the BIOS/UEFI firmware on your computer is a risky endeavor. You can greatly reduce the risk however by following the tips mentioned above.
Bonus tip #1: I recommend that you keep your modem and router plugged into a battery backup unit as well. This post explains why.
Bonus tip #2: Want to make sure you never miss one of my tips? Click here to join my Rick's Tech Tips Facebook Group!
If Facebook isn't your cup of tea, I invite you to sign up for my Rick's Daily Tips Daily Update Newsletter.
---
Want to ask Rick a tech question? Click here and send it in!
If you found this post useful, would you mind helping me out by sharing it? Just click one of the handy social media sharing buttons below.