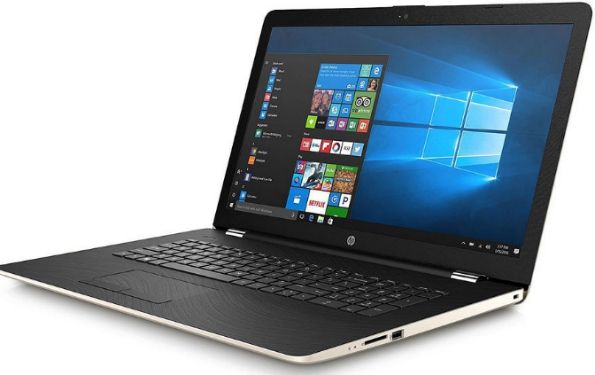 Personal computers have now become commodities, and as a result their prices are now the lowest they have ever been. Even better, their speed and capabilities just keep increasing even as their prices continue to drop.
But even with the prices of computers at an all-time low, even an entry level model will likely set you back at least $200 or more.
That means you'll probably want to do everything you can to ensure that yours continues to run at peak efficiency for as long as possible. 
As I've mentioned before, the most important task for keeping your PC running smoothly is to keep it free of malware. This post can help you with that.
It's also very important to keep your Windows installation and the other software on your computer up-to-date by quickly installing all security updates as soon as possible after they have been released. Simply having your PC check for new Windows Updates once a week is a great first step.
All of the above being said, it's also important to occasionally check to see if your computer's various hardware components are working properly.
While a defective motherboard in a desktop PC or a bad screen in a laptop will often make repairs financially unfeasible due to the relatively low cost of today's new computers, it almost always makes financial sense to replace a bad RAM stick or defective hard drive.
Defective RAM can cause all kinds of problems ranging from intermittent system glitches to complete system crashes and automatic shutdowns.
Even worse, a failing hard drive can cause you to lose your precious photos, your important Office documents and many other types of irreplaceable files.
And perhaps worst of all, hard drives often fail with little or no warning, and if you don't have a recent backup on hand you could easily lose everything that's stored on the drive!
Luckily, there are a number of awesome (and free) diagnostic tools that can help you check to ensure that your system RAM and hard drive(s) are working properly or help you decipher the horribly cryptic error messages that your computer spits out at times. Here are three of my favorites:
1 – Memtest86+ is a powerful tool that will check your PC's system RAM for bad memory cells. It performs a series of thorough and redundant tests to track down any bad cells and tell you if one or more RAM sticks needs to be replaced.
With RAM as cheap as it is these days, you'll probably be able to replace a defective RAM module for about the cost of a good pizza!
Note: The Memtest86+ download page lists Windows 7 as the last "supported" version of Windows that the tool will run on, but I have confirmed that it works just fine on later versions, including Windows 10.
2 – Passmark DiskCheckup will monitor your hard drive's performance as reported by its "Self-Monitoring Analysis and Reporting Technology" (aka SMART) to make sure the drive is operating within the parameters set by the manufacturer for that specific drive.
If any of those parameters appear to be out of line with what is expected, you'll receive a warning that the drive could be ready to fail. That will (hopefully) give you an opportunity to either back up the entire drive or at least copy your most important files onto another drive before the failing drive completely stops working.
3 – Google can help you decipher virtually any cryptic error message that Windows or your system's firmware can spit out onto your screen. Simply type the exact text of the error message into the Google search box and you'll likely be presented with dozens of explanations for the error as well as possible fixes for it.
Bottom line: While keeping your PC malware-free is perhaps the most important thing you can do to keep it up and running as it should, making sure your computer's hardware is working properly is very important as well. Memtest86+ and Passmark DiskCheckup can help you do just that. And when all else fails, Google can often be a lifesaver!
Bonus tip #1: This post discusses three reasons why you need an external USB 3.0 hard drive.
Bonus tip #2: Want to make sure you never miss one of my tips? Click here to join my Rick's Tech Tips Facebook Group!
---
Want to ask Rick a tech question? Click here and send it in!
If you found this post useful, would you mind helping me out by sharing it? Just click one of the handy social media sharing buttons below.