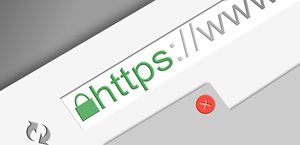 As you probably know, choosing a good web browser can make the difference between a great Internet user experience and a poor one.
If you access the Internet on a computer, you probably have a favorite browser that you prefer to use over all the others.
But that being said, there's a good chance that you're still using the slow, bloated stock browser that came pre-loaded on your mobile device when you're away from your home or office.
Just as with your computer-based browser, a great mobile browser can really enhance your Internet activities by a huge margin.
If you have already selected a favorite mobile browser, you surely know exactly what I mean. If not, I'll tell you about my favorites so you can try them out for yourself. 
Here are my favorite mobile web browsers (in order, from most used to least used):
1 – Opera Mini – My favorite mobile browser by far is the "Mini" version of the popular Opera desktop browser. I've tested page load times in virtually every mobile browser there is, and Opera Mini is the fastest of the bunch in my opinion.
What's more, the latest version of Opera Mini blocks ads by default, making your browsing experience even faster and more enjoyable than ever!
2 – Chrome for Mobile – While Opera Mini is my favorite mobile browser by far, I often need to use a second browser for various reasons. And for me, that second option is Google's Chrome for Mobile.
Chrome for mobile is a very fast and lean browser that gives Opera Mini a good run for its money. And since it's from Google, you can rest assured that it's completely compatible with all of your favorite Google services and apps.
3 – Dolphin – For those rare times when I'm in a pinch and need to use a third mobile browser, I rely on Dolphin.
Like Opera Mini and Chrome for Mobile, Dolphin works great on both Android and iOS devices. While it seems to be a bit slower than the other two browsers, it's quite powerful and extendable thanks to the large number of third-party add-ons that are available for it.
There you have it – my favorite three mobile web browsers. If you have a favorite mobile browser of your own, I'd love to hear about your experiences with it!
Bonus tip #1: This post explains how to safely clean your computer and mobile devices.
Bonus tip #2: Want to make sure you never miss one of my tips? Click here to join my Rick's Tech Tips Facebook Group!
If Facebook isn't your cup of tea, I invite you to sign up for my Rick's Daily Tips Daily Update Newsletter.
---
Want to ask Rick a tech question? Click here and send it in!
If you found this post useful, would you mind helping me out by sharing it? Just click one of the handy social media sharing buttons below.