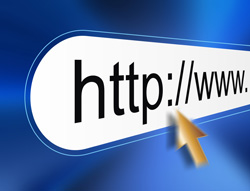 I'm often asked which websites I use the most often throughout my workday.
Well, there are a bunch of great sites that find myself visiting over and over again, and I thought I'd take this opportunity to tell you about a few of them.
Here is a short list of the five websites I visit most often while researching and writing blog posts for Rick's Daily Tips and working in my shop: 
1 – Google – I seem to spend at least half of every workday researching the latest and most accurate information I can find on the topics I write about. And I believe it goes without saying that Google is a researcher's best friend.
For example, many of the tech questions I receive are about hardware upgrades such as "What's the fastest CPU I can buy for this motherboard?" or "What's the best video card that will work with a 375 watt power supply?"
Google makes it easy to find good answers to questions like that, and it helps me find them in a hurry!
2 – Crucial.com – I head over to Crucial when I need to find out what type of RAM a particular computer uses. All I have to do is enter the brand and model of the PC, and walla…there it is!
What's more, if a computer comes into my shop for a RAM upgrade I can run Crucial's handy System Scanner and find out what type of RAM it uses, how many RAM slots are inside, how many RAM sticks are already installed and the maximum amount of RAM the system can use – all without even taking the cover off the case!
3 – TomsHardware.com – If there's a single go-to place on the Internet for computer information and assistance, it's Tom's Hardware.
The charts and data pages on this site are updated regularly with information on the latest CPUs, video cards and other hardware components, and I can almost always find a forum post discussing most any wacky computer issue that I might not have seen before.
4 – TechRadar – I try my best to keep up with the latest gadgets and cutting-edge technologies, and TechRadar is my goto site for tech news of that sort.
Whether it's a review of the latest new smartphone or the latest news about the Net Neutrality controversy, Techradar is likely to have it first (and have it right).
5 – Amazon – I know, you're thinking "Amazon isn't a tech website!", and you're right. But it is a website that I use virtually every day.
Remember how I mentioned above that Crucial is my goto website for quickly gathering all the information I need concerning RAM compatibility?
Well, after I find out what kind of RAM I need to buy, I usually head straight to Amazon and order it. In fact, I order almost all of my tech items from them. This post explains why I absolutely love shopping at Amazon.
There you have it – my top five most-visited work-related websites!
Bonus tip #1: If this list had included six websites instead of five, the sixth one would have been Webopedia, the online encyclopedia for computer and Internet terms!
Bonus tip #2: Want to make sure you never miss one of my tips? Click here to join my Rick's Tech Tips Facebook Group!
---
Want to ask Rick a tech question? Click here and send it in!
If you found this post useful, would you mind helping me out by sharing it? Just click one of the handy social media sharing buttons below.