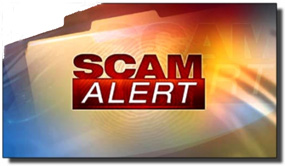 If you've been keeping up with the news today you know that a new strain of ransomware is spreading across the globe as we speak.
Individuals and companies in virtually every country have already been crippled by the attack, and even some utilities have been shut down.
So far several countries in Europe have suffered the brunt of the attack, but the wave is spreading fast and headed for other parts of the world, including the United States. 
Unlike most ransomware, this strain is encrypting the victims' entire hard drives, not just their photos and other user-created files.
After the encryption is complete the malware displays a ransom message demanding an astronomical sum of money in the form of bitcoins in exchange for the key to decrypt the contents of the drive.
Researchers seem confused about what to call this particular strain of ransomware, but regardless of which name they eventually settle on, this is a very bad and dangerous piece of malware.
This attack seems to be spreading primarily through phishing attacks via fraudulent emails, so I recommend that you read this post to learn how to quickly recognize them.
It's also extremely important that you keep your antivirus software up-to-date. And if you download any files from the Internet, follow the steps in this post to make sure they're safe before you open them.
And finally, make sure you have a current System Image backup on hand. These posts explain how to create these backups for free from right within Windows. Just read the post that pertains to your Windows version.
Bottom line: This is one of the most dangerous ransomware attacks ever, but being careful about what you're clicking and downloading should help you avoid falling victim to it.
---
If you think your friends could benefit from reading this post, I'd love you to share it! Thanks a bunch!