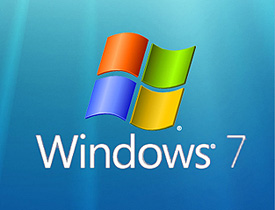 Question from Heidi C.:  My ex-boyfriend replaced the Windows XP on my computer with Windows 7 Ultimate after Microsoft abandoned XP, and I'm having problems with it.
He must have done something wrong because every time I turn the computer on it tells me that Windows 7 Ultimate isn't genuine.
What do I need to do to get rid of this error message? I really need this computer fixed before I start back to college in August. Thanks.
Rick's answer:  Hi Heidi. I'm afraid I have some bad news for you. Unfortunately, I've heard this before. I'm guessing that the reason your Windows 7 Ultimate installation is telling you it isn't genuine is because your ex-boyfriend installed an illegal bootleg copy instead of a licensed version. There are two reasons why I'm guessing that this is the case:
1 – Very few people buy Windows 7 Ultimate to replace an older version of Windows. They almost always buy either Windows 7 Home Premium or Windows 7 Pro.
2 – A bootleg version of Windows 7 Ultimate has been available from torrent sites for years, and it is very wide-spread.
I really hate to have to tell you this, but I'm afraid that your only real options are to either buy a new PC with a current version of Windows pre-installed or buy a new Windows 7 or Windows 8.1 installation disc.
If you decide to buy a new PC, I recommend checking out this one that I recently reviewed. It is very inexpensive. But hurry, because there were only 8 left in stock when I checked with Amazon a few minutes ago.
If you decide to buy a Windows installation disc, you can choose between Windows 7 and Windows 8.1.
You already know that your computer is capable of running Windows 7 because it's running a bootleg copy of it right now. If you'd prefer to upgrade to Windows 8.1, I recommend reading this page on the Microsoft website first.
I hope this helps Heidi. Good luck!
---
Do you have a tech question of your own for Rick? Click here and send it in!