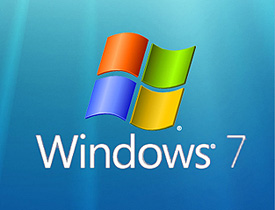 Question from Carol:  Hi Rick. I paid a man I used to work with $220 to install Windows 7 Ultimate on my Dell laptop (it originally came with Windows Vista). Now every time I boot the computer into Windows it tells me that my Windows isn't genuine.
I tried to call him to ask him to fix this error, but his phone has been disconnected and I don't know how to get in touch with him. What should I do to get this fixed? I really appreciate your help.
Rick's answer:  I hate to tell you this Carol, but it sounds like you were sold a bootleg copy of Windows. They can be downloaded from several places on the web, and scammers often install them on unsuspecting customers' PCs and then charge them big bucks for it.
A word of advice for anyone planning to pay someone else to upgrade Windows on your PC: Always insist on getting a legal retail copy of the Windows installation disc. Legitimate copies of Windows (with license) can be purchased and downloaded from the web, but if you insist on getting the physical Windows package you'll know it's all above board.
Carol, my advice to you is to contact the police about this situation because you were a victim of fraud, plain and simple. You'll probably never be able to find that guy again, but I'm sure the police probably will. I'm afraid you'll have to either install Linux or purchase and install a legit copy of Windows to replace the bootleg version that's currently on your laptop.
---
Do you have a tech question of your own for Rick? Click here and send it in!